Pediatric Eye Care
Being a family optometry practice means caring for kids of all ages, and that's just what Clarke EyeCare Center does. School screenings are not sufficient to recognize many vision problems; we recommend that your child's first eye exam be before kindergarten or earlier if you suspect any problems.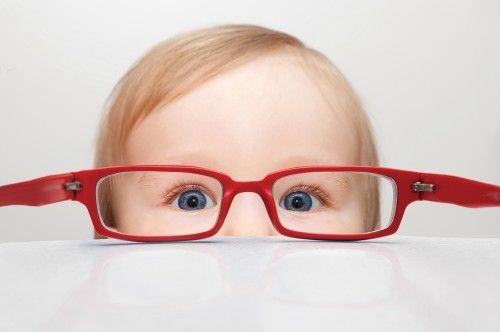 Children's Eye Exam:
Children are so adaptable that they often compensate for vision problems. A complete eye exam can detect these issues before they affect school performance. Dr. Elizabeth Clarke has made pediatric vision care one of the cornerstones of their practice. Both doctors have a special interest in treating kids with amblyopia (lazy eye) and strabismus (crossed or wandering eyes) and have experience working with pediatric ophthalmologists.
Our doctor's warm and friendly communication skills can ease kids' fears about eye doctors and make their visit a fun, positive experience. We also encourage parents to accompany their children during their eye exams.