You probably don't realize it, but you almost certainly rely on your eyesight more than any other sense that you have. Not only we do use our eyesight independently, but we also fall back on what we can see when we doubt our other sense. Crossing the road? Yes, you will listen for traffic, but you will probably look multiple times before you finally step off the sidewalk. Our eyesight is our primary connection to our environment and absolutely crucial for keeping us safe.
In order for our eyes to function properly and provide us with clear, uncompromised vision, we need to take proper care of them. Once of the best ways to do this is to regularly have them checked by a trained and experienced eye doctor. We are committed to helping our patients achieve optimal eye health and we do this by providing comprehensive eye exams using the latest, state-of-the-art diagnostic equipment here at our EyeCare Center in Wichita Falls, TX.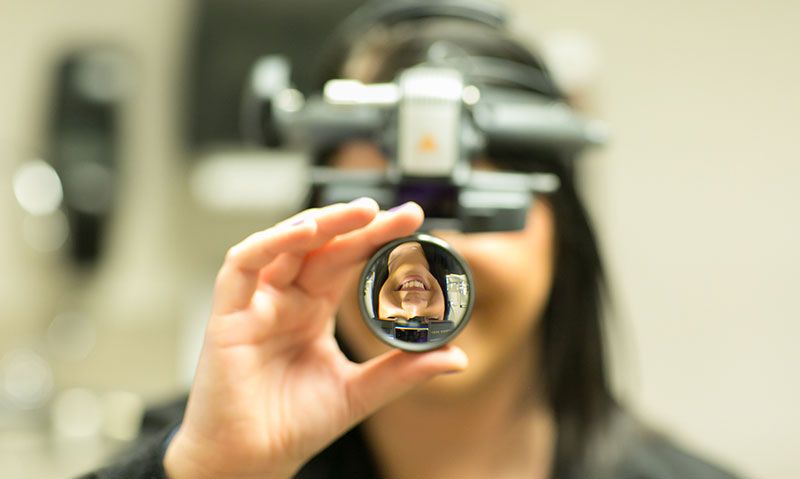 What can I expect to be involved in my eye exam?
If you haven't had an eye exam before, or if it has been a while since your last appointment, you may be wondering what to expect from your visit to our EyeCare Center. Our comprehensive eye care examinations usually involve two major components.
Assessing the health of your eyes
The first is a series of tests which are performed so that we can accurately assess the condition and health of your eyes. This is important as there are a range of ocular conditions that can affect our eyes and, left untreated, some of them can have a temporary or even permanent effect on our ability to see clearly. However, by monitoring your eye health closely, we can detect abnormalities or signs of disease early, while they are still fairly easy to treat and before they have chance to cause irreversible damage to your sight.
Some of the eye diseases that our health screenings can detect include:
Glaucoma

Cataracts

Macular degeneration

Diabetic retinopathy
Some of the tests that we may utilize during your eye health screening include digital retinal photography, a visual field examination, corneal topography and a retinal thickness analysis.
Vision screening
In addition to checking the health of your eyes, we also need to determine how clearly you can see. This is the part of an eye exam that most people are familiar with. During this element of your eye exam you will be given:
A distance vision test. This is when a wall chart with rows of letters is used to determine how well your vision is functioning at a distance.

A close-up vision test. You will be given a small card with written text and asked to hold it around 14 inches away from your face and then read it. This will be used to assess your near vision.
The results of these tests will be used to determine whether you are near-sighted, far-sighted or suffering from another common refractive error called astigmatism. It is the results of these tests that will be used to create your prescription glasses or contact lenses to correct the way in which light is refracted in your eyes so that you can see clearly.